'A Magara Summer Fest 2016
Published in:
Written by Asun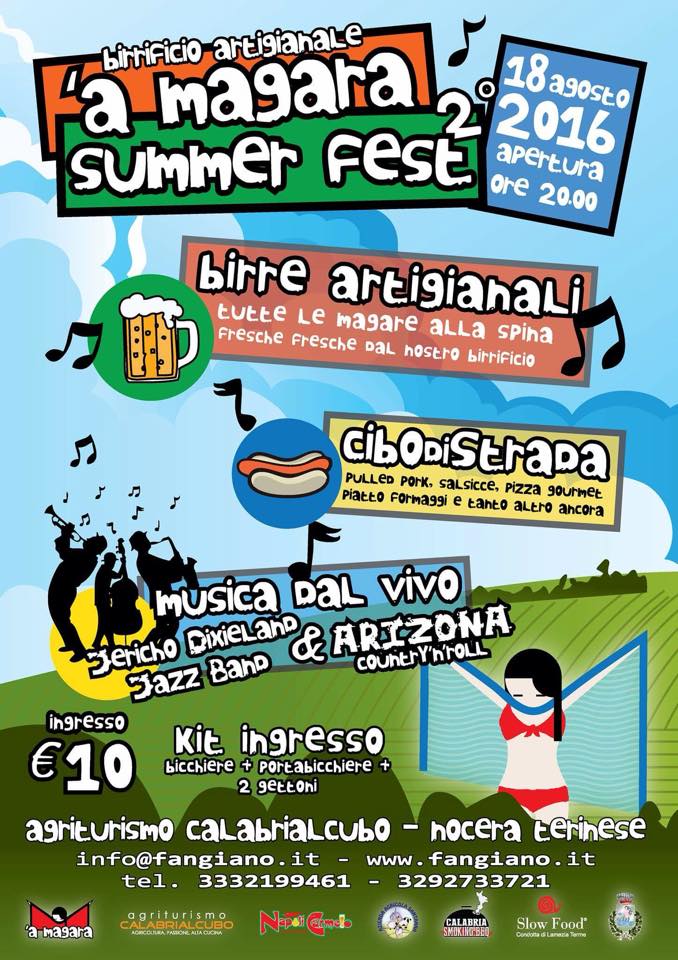 After the great success of the first edition, this calabrian bewitched brewery repeats the second edition of the Beer fest of the summer!
We are waiting for you on 18th of August, from h. 20:00, Il 18 Agosto, at "Calabrialcubo" Farm, to live together the 'A MAGARA SUMMER FEST 2016 edition!
['A MAGARA BEERS] + [STREET FOOD] + [LIVE MUSIC]

['A MAGARA BEERS]: all our fresh Magara beers on tap from our brewery! 

[STREET FOOD]: Pulled pork, sausage, gourmet pizza, cheese and much more…
[LIVE MUSIC]: JERICHO DIXIELAND Jazz Band + ARIZONA Country'n'roll
Entry: € 10 (Entry kit includes: beer glass + cupholder + 2 coins)
info: info@fangiano.it
Mobile: 333.2199461 – 329.2733721
Click here to visit the event on Facebook!